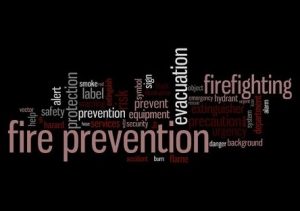 Those who own or operate commercial buildings that have underground service mains attached to them need to get into the habit of flushing them out on a regular basis. It's not the most glamorous job in the world, and it might feel like a wasted expense when you consider all of the other maintenance that needs to be done on a commercial property. However, if you don't have your underground service main flushed out, you could put your entire building at risk and cause the fire suppression system inside of it to fail in the event of a fire.
Over time, there are a variety of items that can cause clogs in your underground pipes if you don't have your underground service mains flushed. For example, dirt, rocks, sticks, and other things that you find outside can get stuck in the service main and sit there for days, months, or even years if they aren't flushed out. This will inevitably lead to underground pipes getting backed up, and when this happens, pipes won't be able to provide the water your fire suppression system needs to put out fires. It's why the National Fire Protection Association requires all commercial properties that have underground service mains to make sure flushing is done routinely.
If you choose not to have your underground service main flushed, you should know that you could be putting yourself and those who use your commercial property at risk. Blockages in your underground pipes can prevent your fire suppression system from working properly, and that could lead to a fire spreading rapidly throughout your building. What could have been a small fire could potentially spiral out of control and turn into a really big fire in no time. Moreover, it would all be because you chose not to have your underground service main flushed.
R.G. Fire Protection can speak with you more about the importance of flushing your underground service main. We can also talk to you about the products and services we provide to those who rely on fire suppression systems. Call us at 330-456-8848 today for more information.